---
---
---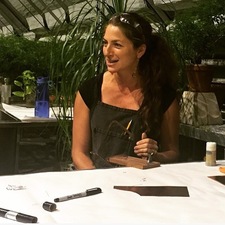 Isabella Stewart Gardner Museum Mindful Making Workshop
Isabella Stewart Gardner Museum
Sanctuary Series: Mindful Making
Thursday, November 3,
6:30 PM
Tickets: $10-$20 | Purchase Museum tickets online or at 617 278 5156
Join Rhea Vedro, a metalsmith and the Gardner's Director of Community Engagement for an evening of mindful​ making. The art of making illuminated manuscripts was often an act of devotion through repeated and dedicated actions. Can an object retain the intentions and energies of the maker? Spend time in the galleries and then make ​your own metal bookmark​ in the ​S​tudio.
Isabella Stewart Gardner Museum Boston, MA
http://www.gardnermuseum.org/calendar/events/7396
---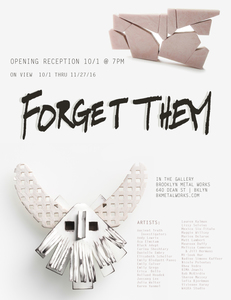 Brooklyn Metal Works Juried Exhibition - Forget Them
FORGET THEM | A BROOKLYN METAL WORKS JURIED EXHIBITION
This show examines humankind's perennial struggle between personal autonomy and spiritual guidance, and how these ideas manifest and inspire the fabrication of physical objects.

​
Talismans, amulets, shrines, and charms that have been created to wear, carry, or look upon. These objects convey a specific power, intend to protect against superstition, or commemorate. This exhibition is inspired by a quote from the only surviving poem by
Lucretius (c. 99 – c. 55 BCE) –
On the Nature of Things.
"There are no angels, demons, or ghosts. Immaterial spirits of any kind do not exist….Forget them." Yet it seems that despite our best efforts, we can't.
All cultures throughout the ages have taken abstract concepts like gods, demons, imps, and spirits and translated them into material items that are often housed in esteemed spaces. Shrines that celebrate, amulets that protect, and totems that commemorate these enduring theologies and phenomenons. Perhaps the most resilient form of piety, the belief that objects imbued with spiritual reverence might protect or reward the owner withstands the test of time, often despite our better judgment.
---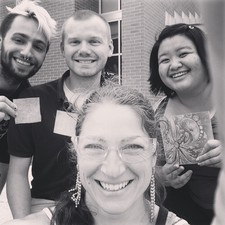 Artist in Residence - Lussier Community Education Center
http://www.lcecmadison.org Artist in Residence
---
---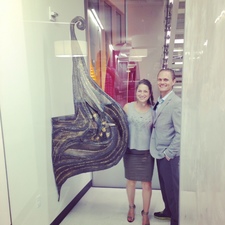 The Bubbler @ Madison Public Library
Come check out my pieces
Ciranda
and
Saddlebird
on the main stairwell and second floor lobby of the Downtown Madison Public Library as part of the juried exhibitions through
The Bubbler!
On display through Winter 2015.
---
---
---
---
---
---
---